I Hate People
Club Members
( you too could become a CERTIFIED Useless Member if you'd just join the friggin' club already! WTF are you waiting for? GO NOW! )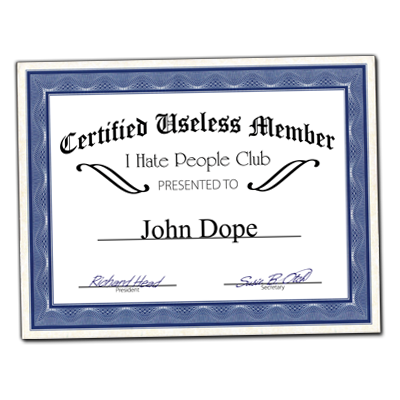 JOIN your fellow People Haters!
Get YOUR NAME listed on this website when you join in!
Depending on how proud you are of being a people hater, you have a choice of how your name is published & where you live.
Choose:  Full Name  OR  First Name & Last Initial  OR  First & Last Name Initials.
Choose:  City & State  OR  State.
(because even though we hate you, we do respect your privacy, even considering that you choose to be a coward and hide behind your computer screen… thinking you're all tuff n stuff…)